You may have already heard whispers, but we're proud to finally reveal that, for the past few months, we have been working with Folkteatern to offer a unique live theatre experience at Gathenhielmska Huset.
Working within stringent covid regulations, a site-specific adaptation of August Strindberg's Dödsdansen was performed at the House – for just four audience members per night. Almost 30 performance took place between April and June. Tickets sold out in less than 15 minutes.
If you missed out on tickets first time around, we're happy to say that there will be another opportunity to experience the show later this Autumn. Dödsdansen Goes VR will be launching later in 2021, giving people the chance to loan a VR headset and watch the play in 360. For more information, visit : https://www.folkteatern.se/evenemang/dodsdansen-goes-vr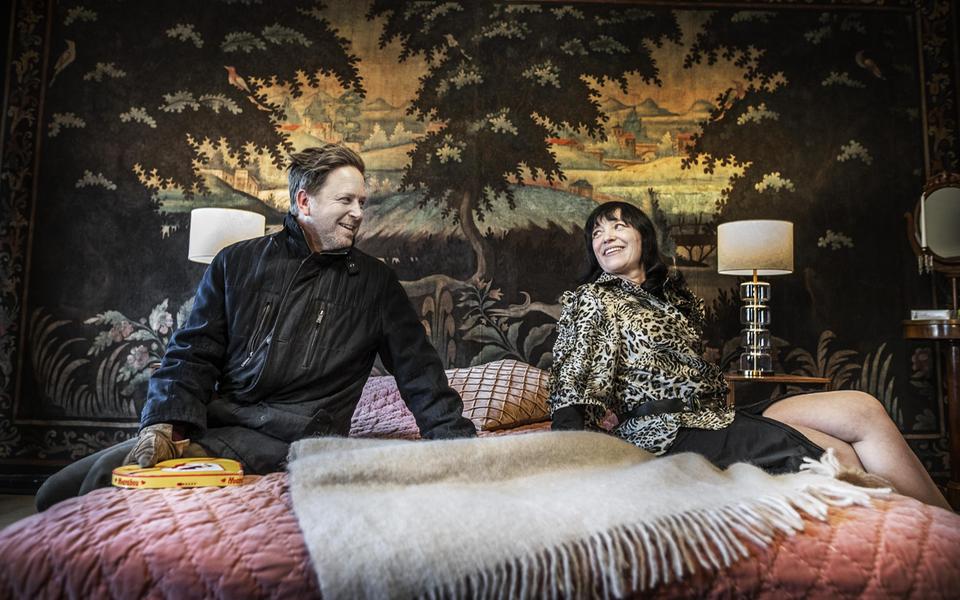 Event Description
Vad händer bakom alla stängda ytterdörrar under karantänen? Är det rimligt att tvingas umgås med en och samma människa, nonstop? Isolerade i sitt hem genomlider vårt par sitt förgiftade äktenskap. Syrliga cynismer skickas fram och tillbaka i det kalla ljuset av mobilskärmarna. Instängdheten får lägenhetens väggar att krypa närmre. När paret får besök av en gammal vän övergår den puttrande bitterheten till fullskaligt krig. Som en fluga på väggen tillåts du som publik, på säkert avstånd, att komma närmare än någonsin tidigare.
Folkteatern bjuder upp till en unik version av Strindbergs råa mästerverk Dödsdansen. En specialbearbetning för en unik plats i staden, under en specifik era i samtiden. Upplev parets kamp om rätten till oförrätten – ett år in i vår egen pandemiverklighet.
Föreställningen spelades för en mycket liten publik, och den platsspecifika inramningen anpassades kontinuerligt efter rådande läge.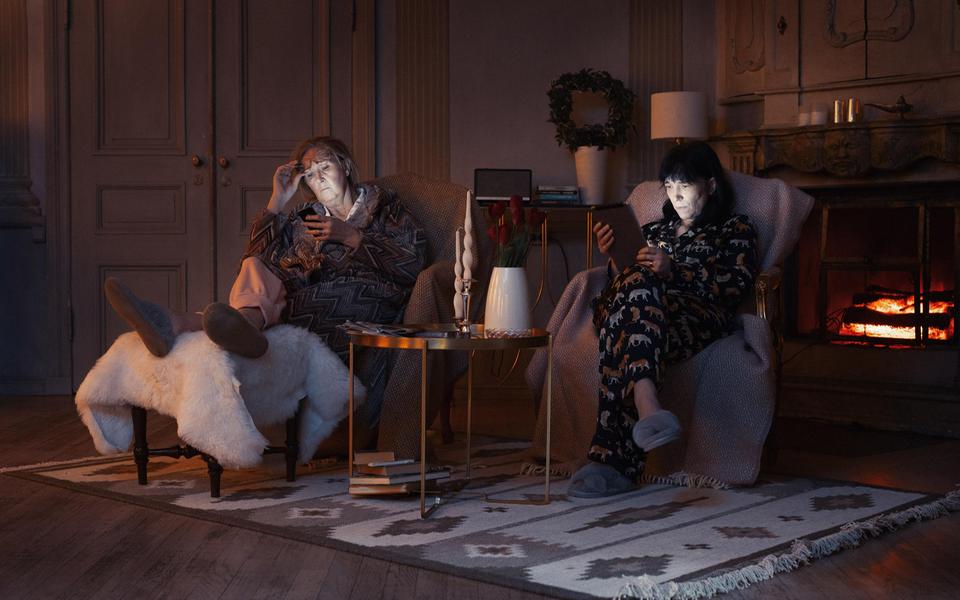 Media Coverage
DN : https://www.dn.se/kultur/uppdaterad-dodsdansen-som-skriven-for-var-tid/?fbclid=IwAR2DbjcPXsAvr1rRSKpcTPIIN8OAiVF6D092NsPGz1UTAvUWjKNobBi8m-4
GP : https://www.gp.se/kultur/kultur/recension-dödsdansen-på-folkteatern-1.45047833
P4 : https://sverigesradio.se/artikel/folkteatern-satsar-sig-ur-pandemi-krisen-spelar-for-fyra-personer