About Gathenhielmska Huset
Built in 1749, Gathenhielmska Huset is one of Gothenburg's oldest secular buildings and the city's only preserved wooden townhouse from the middle of the 18th century. The house was built by Johan Hansson Busck, on land that had previously been gifted to privateer Lars Gathenhielm (popularly known as Lasse i Gatan) as a reward for his success as 'the king's hijacker'. Subsequent notable owners include Dr. Anna Dahlström, who oversaw the restoration of the House in the early 20th century, and Vera Tham, who successfully campaigned for Gathenhielmska Huset to be granted listed status in 1943 – the first building in Gothenburg to be given such status. Since 1986, the house has been owned by the municipality of Gothenburg.
A unique experience
The house has a unique spirit, with furnishings and details that live on from a bygone era. When the house was renovated in 1916, paintings and wallpaper were discovered, which were then restored and still adorn the walls today. Dive into our gallery and take a tour of the house's various halls.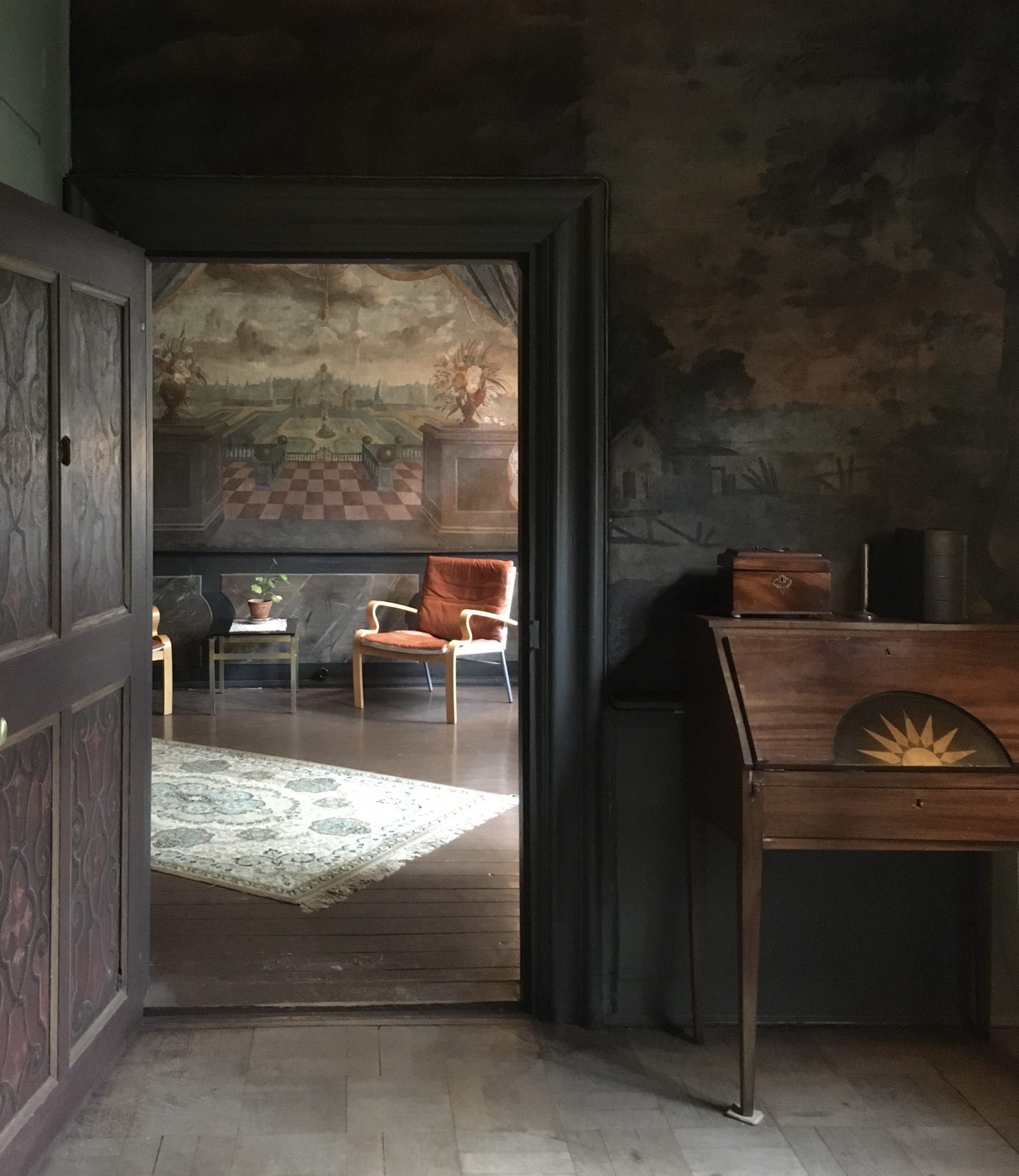 Gathenhielmska Huset today
Since 2020, Gathenhielmska Huset has opened its doors as a hub for artistic and cultural activities. We offer a diverse, year-round programme of events – from intimate concerts to site-specific theatre performances – as well as photo studio facilities. We are also developing a mini-cinema space, inspired by the area's rich history of cinema. 
Recent projects have included an author talk series, live sessions with musicians, children's projects (including a child-led tour of the venue), artist residency projects and more.
Through our work, our hope is that we can provide opportunities for residents to learn more about the story of their city, while also nurturing creativity and contributing to Gothenburg's cultural ecology.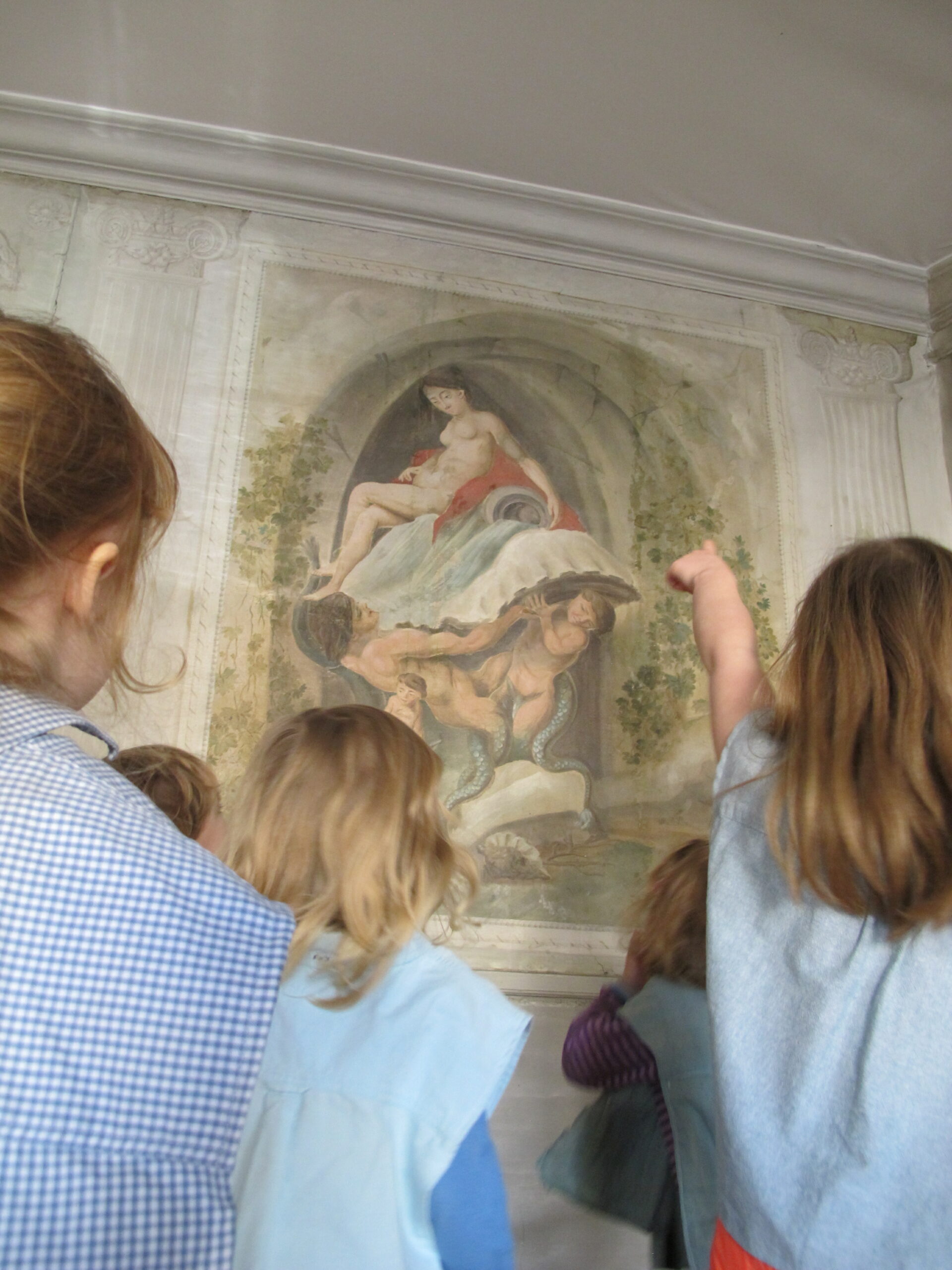 An inspiring workplace
An important part of our work in Gathenhielmska Huset is to offer a place for artists and creative practitioners. We offer permanent studio spaces, as well as opportunities for flexible agreements and one-off room bookings.
We care about creating a sustainable system for collaboration between different actors. Each actor is an asset and an important part of the whole. We offer an inclusive and inspiring environment where people have time and space to create, meet and collaborate.
Today, there are ten creative practitioners who work regularly in the house, with everything from design to theatre. Are you also interested in working here? Get in touch at info@gathenhielmska.se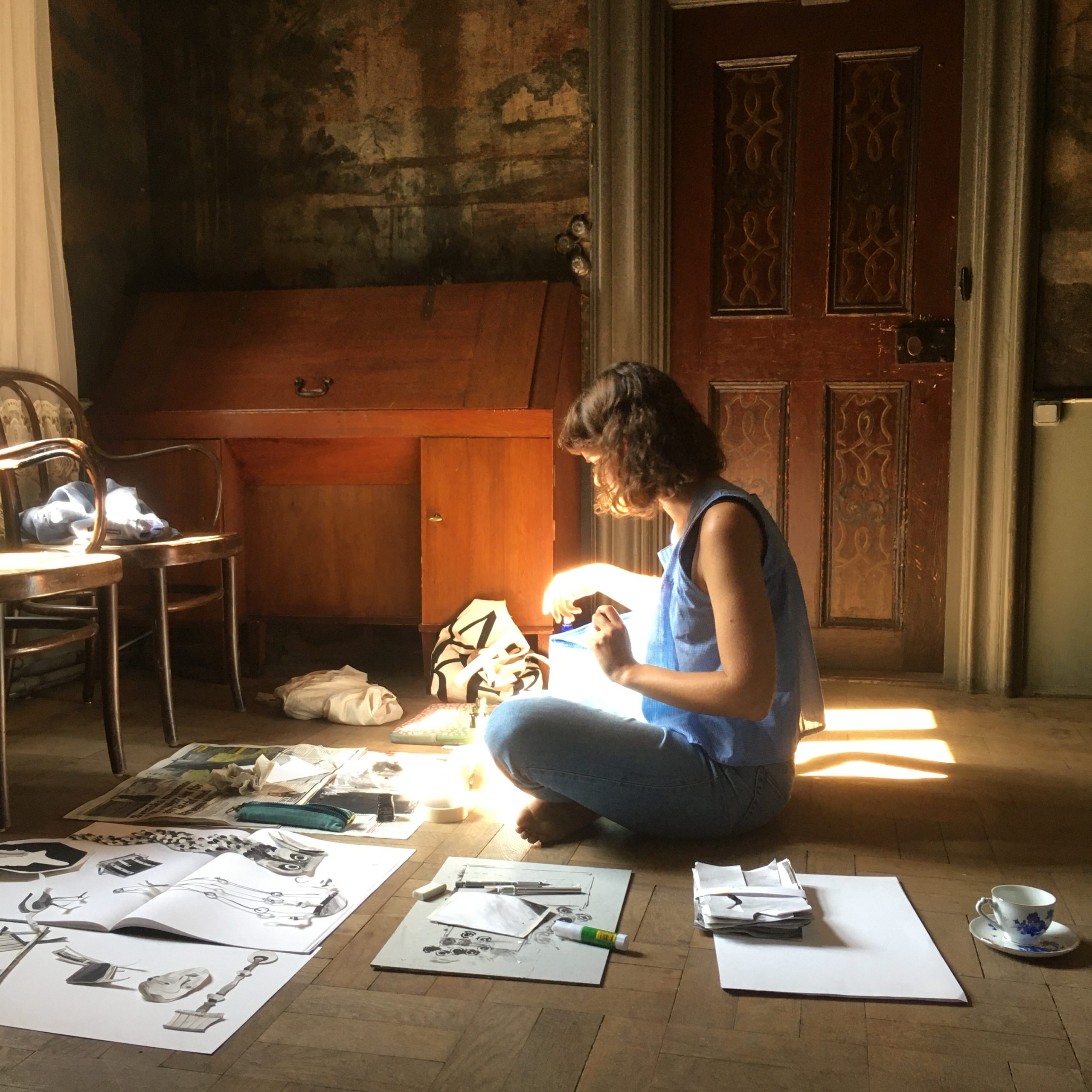 Contact Us
Questions? Ideas? Don't hesitate to get in touch. For general enquiries, please email: info@gathenhielmska.se
Hire Gathenhielmska
Gathenhielmska Huset is available for hire for many kinds of events, including concerts, courses, exhibitions and more. To submit an enquiry and find out more, please contact us using the form on the Arrangera page.
Find us
Gathenhielmska Huset is located in Majorna, the cultural hub of Gothenburg. If you drive, there is a small car park adjacent to the house (Allmänna Vägen 2A, 414 60). If you take public transport, you can get a tram to Stigbergstorget. The stop is only 100 m from our entrance.