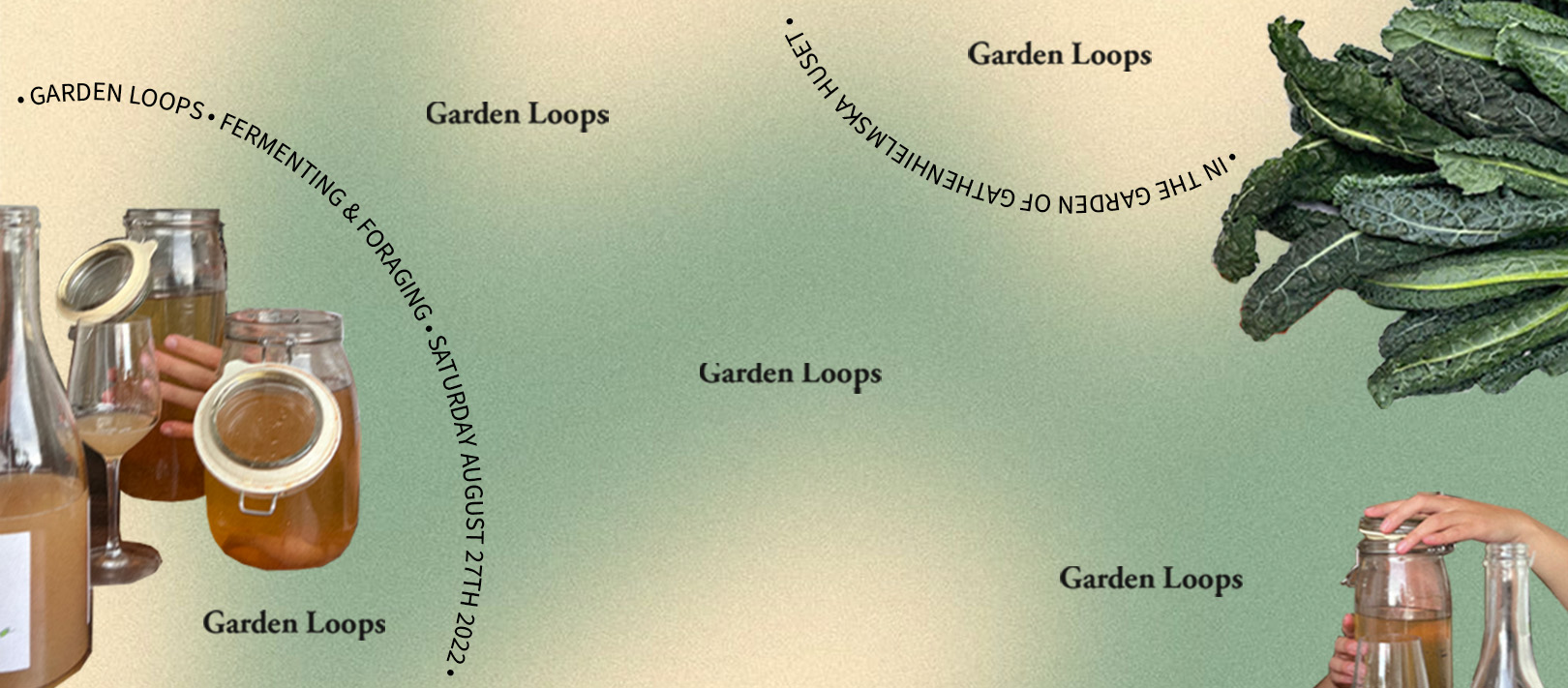 Date
Aug 27 2022
Expired!
Workshop: Garden Loops
The first workshop & event of Garden Loops as we get closer to harvest season. The focus will be on different methods of preserving food and sharing thoughts and readings about how local and seasonal food consumption affects our relationship to time, place and community.
This event is the first of two (or more), where we prepare the food which will be enjoyed in the second dinner event (taking place in late autumn)
Come as you are! No necessary skills are required.
– Program structure –
We will start off by roaming around the garden of Gathenhielmska Huset, foraging herbs and greens together with other seasonal fruits and roots, we will ferment/preserve it through various methods. Later we will move into the (very cozy) orangery to have a little drink and a little bite all together. We will share our thoughts and readings.
Hosted by Mercè Torres Ràfols, Aida Urmevi, Poppy Bell, Natalie Blom.