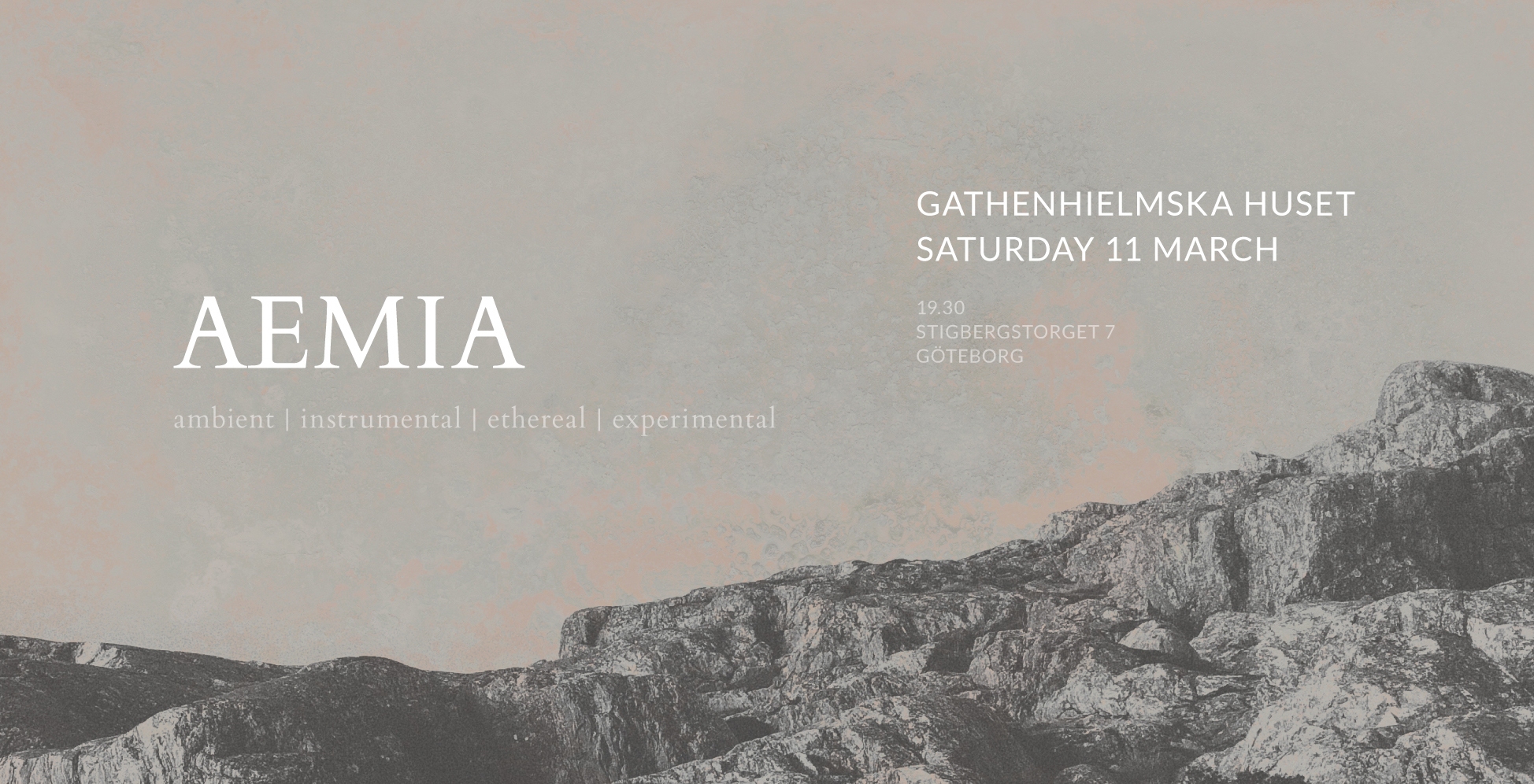 Date
Mar 11 2023
Expired!
AEMIA
AEMIA is the name of the new ambient/ instrumental project by Emiliano Sacripanti. Acoustic organic pianos coexist with string arrangements, electric guitars, voices, synthesisers, cassette recordings and ambient sounds. The aim is to create simple, fragile and deep music within an atmospheric environment: ambient, instrumental, ethereal and experimental. Emiliano uses the Swedish winter and all that it entails as inspiration and reference. He takes advantage of the darkness and the beautiful landscapes of this season to create this project as a place to take shelter and get warm in our bodies, souls and minds.
The debut AEMIA album, All The Things I Want To Remember, was released in February 2023.
We're delighted that Emiliano will be joining us for a special release concert at Gathenhielmska Huset.
Insläpp: kl 19.30
Starttid: kl 20
Med stöd av Kulturrådet.