written by Catherine Paterson (Lekkontoret)
This week Lekkontoret worked on orientation, measuring and observation in the house. We started with a silent tour of the house to prepare for a game where Enar and Charlie were blindfolded and had to guess where they were based on the team's descriptions of the space.
Vanja, Marie and Charlie spent some time in the Italian room, which has ornate wallpaper from the 17th century. They drew and talked about the characters on the walls. Enar, Catherine and Minni listened to some rock and roll in the Versailles room, drew, danced and played with the old ship model in Kungshallen.‍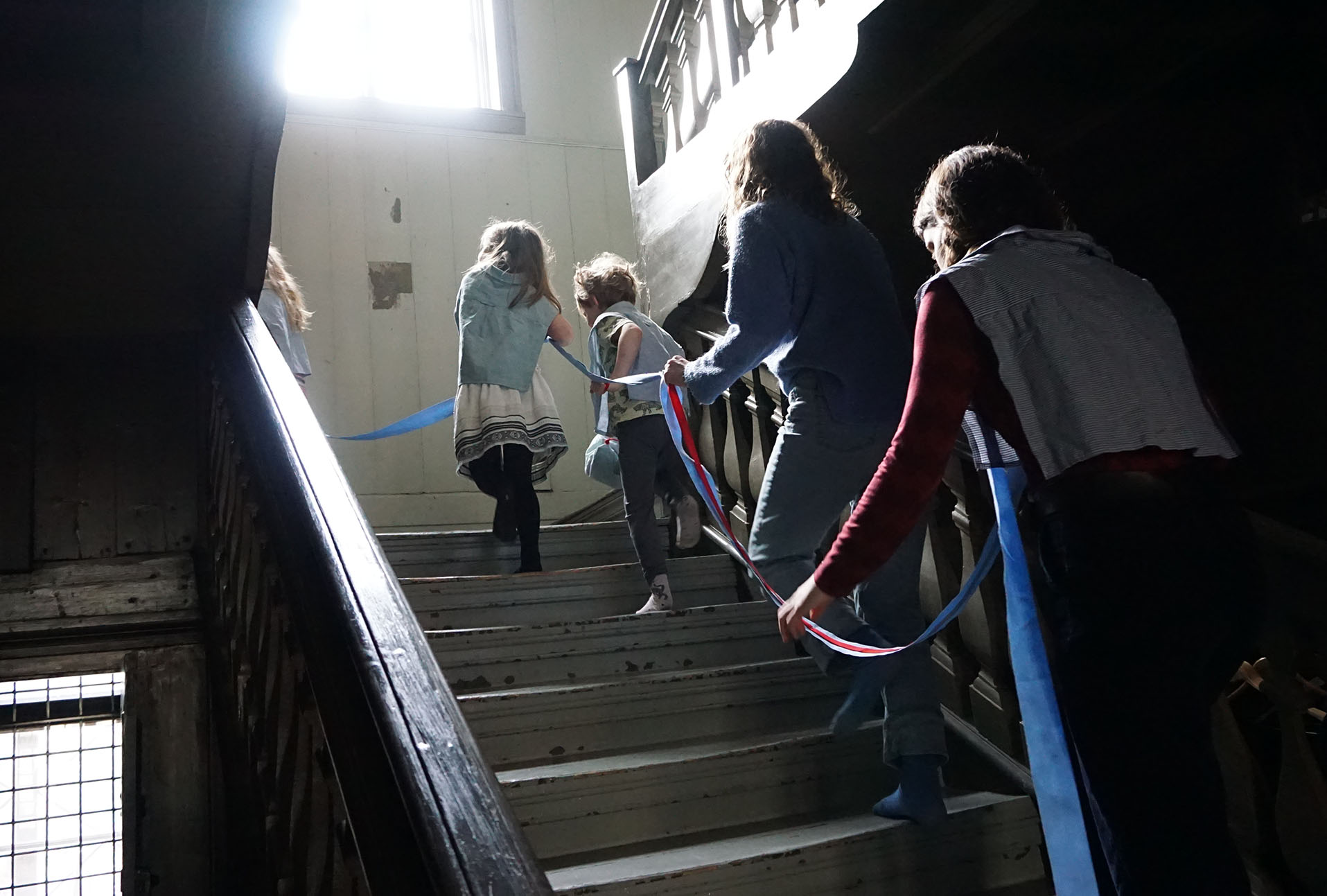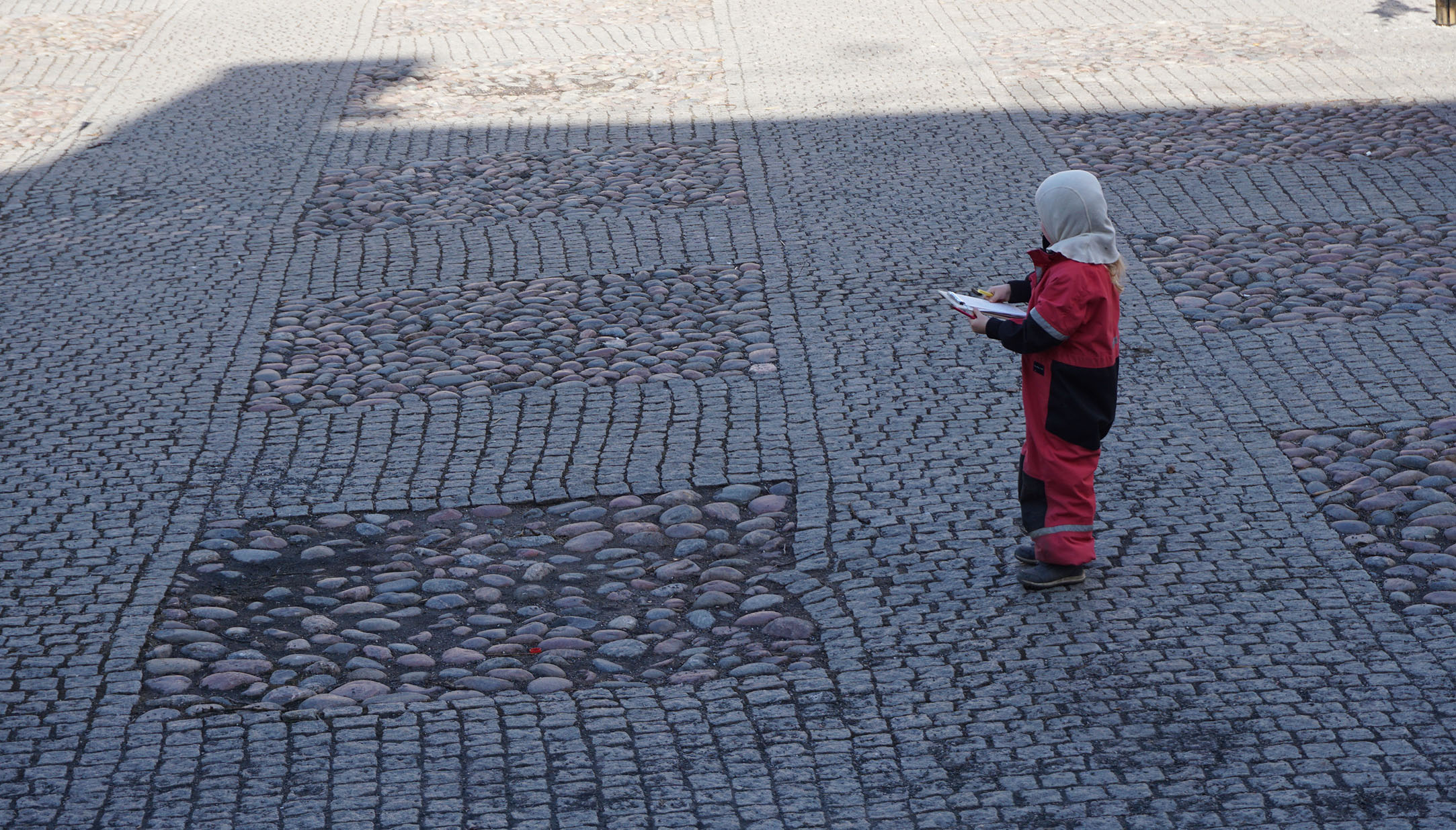 We also aimed to measure the house and Stigbergstorget using our bodies, tape and chalk. We also started a homework assignment where we cut the house into sections asking the team to fill in the bits they think are important.
How many Charlies wide is Gathenhielmska?

How many Enars long is Stigbergstorget?