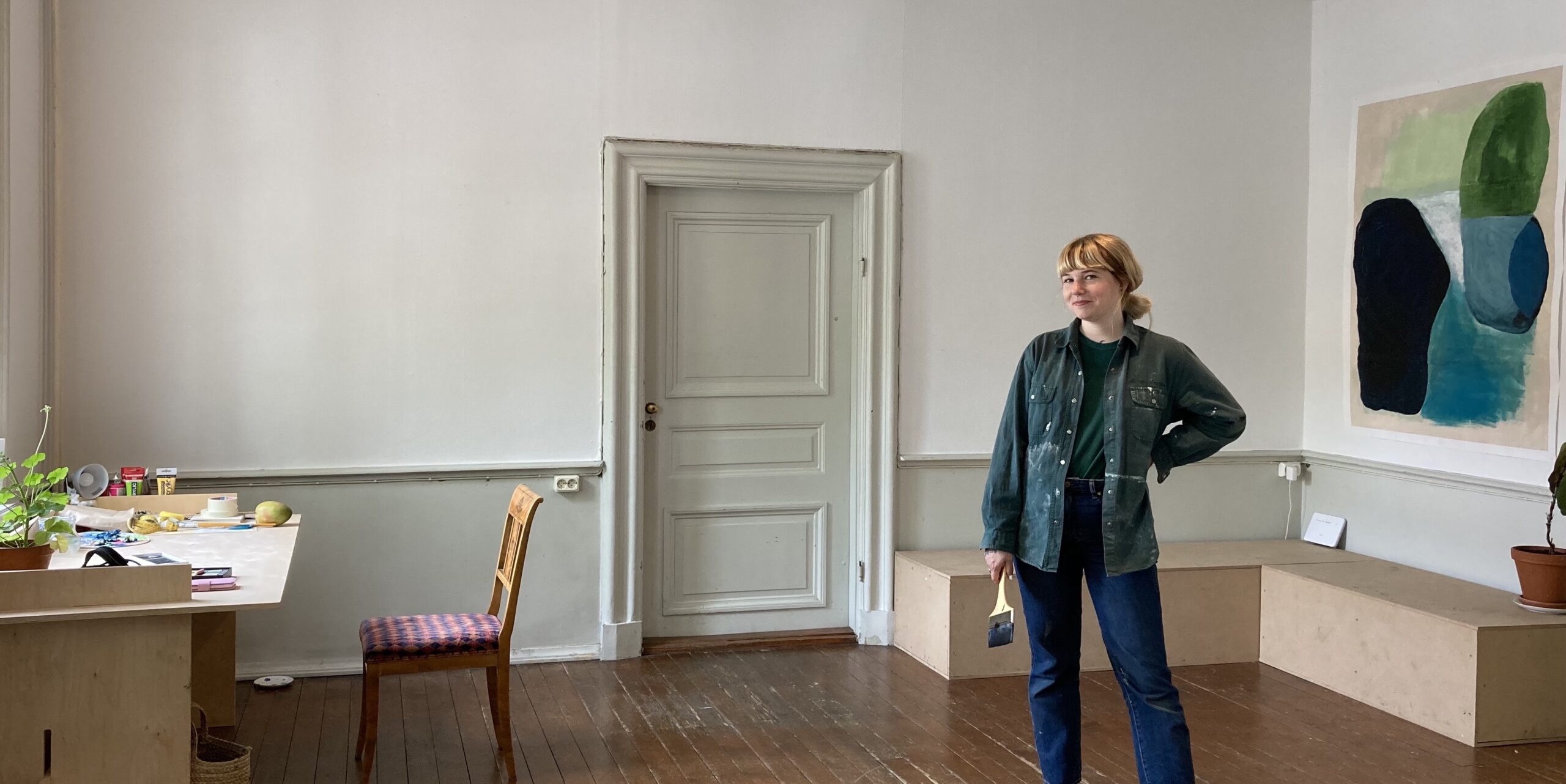 Datum
jun 12 - 13 2021
Expired!
Tilde Hjelm : residensvisning och livemusik
We are pleased to present an exhibition and live performance from artist Tilde Hjelm, following a two week residency at Gathenhielmska Huset.
Saturday 12th June : exhibition, open from kl 12 – 17
Sunday 13th June : live music performance, kl 19 + kl 20
Due to current covid regulations, entry into the exhibition is limited. Please register in advance at: https://www.eventbrite.se/e/tilde-hjelm-residensvisning-live-musik-tickets-156667828693
About the exhibtiion:
AT LEAST WE ARE UNDER
THE SAME SKY.
The ocean carries many hearts, fears,
memories and doubts. Things thrown away. Things found.
It connects and hold us together. Tears us apart. It reflects the sky and protects the earth. Holding us together.

I remember feeling overwelmed by the sea. The same feeling I get from music and love. They all act the same way.
The eternal stream. The total surrender. The collapse. The magic that allows and welcomes every cell in our body to meet again and again. The unchained. The outspoken. No limits, no frames. And even if there is loss, unspoken words or the fire burned out long before your heart ever did – the ocean will listen, understand and carry you through.
About Gathenhielmska Huset
Built in 1747, Gathenhielmksa Huset is one of Gothenburg's oldest buildings, and the first in the city to be granted listed city. After many years of being closed to the public, Gathenhielmska has recently opened its doors as a unique hub for artistic & cultural activities, offering a diverse programme of events and studio spaces for creative practitioners.
Website: www.gathenhielmska.se
Instagram: @gathenhielmskahuset
Facebook: @gathenhielmskahuset
Residency delivered with support of Göteborgs Stad